Correspondence Management
All incoming and leaving document movements are completely automated and facilitated. Correspondence management solutions provide a central repository for storing paperwork data and connected scanned images, as well as a flexible method of moving papers inside and across businesses.
According to research, roughly 80% of customers terminated a business relationship owing to poor customer service, with half switching to a rival. When thousands of emails, letters, welcome packets, reports, brochures, policies, and contracts are sent out every month, effective customer communication becomes much more difficult.
All entrepreneurs, business people, government agencies, and other parties who deal with deadlines and need the highest possible level of productivity, as well as an efficient control system over developing correspondence channels, need a correspondence management system.
The technology will automate and simplify the transfer of incoming and outgoing paperwork. It provides a central repository for storing paperwork data and attached scanned photos, as well as a flexible mechanism for moving papers around the company's employees.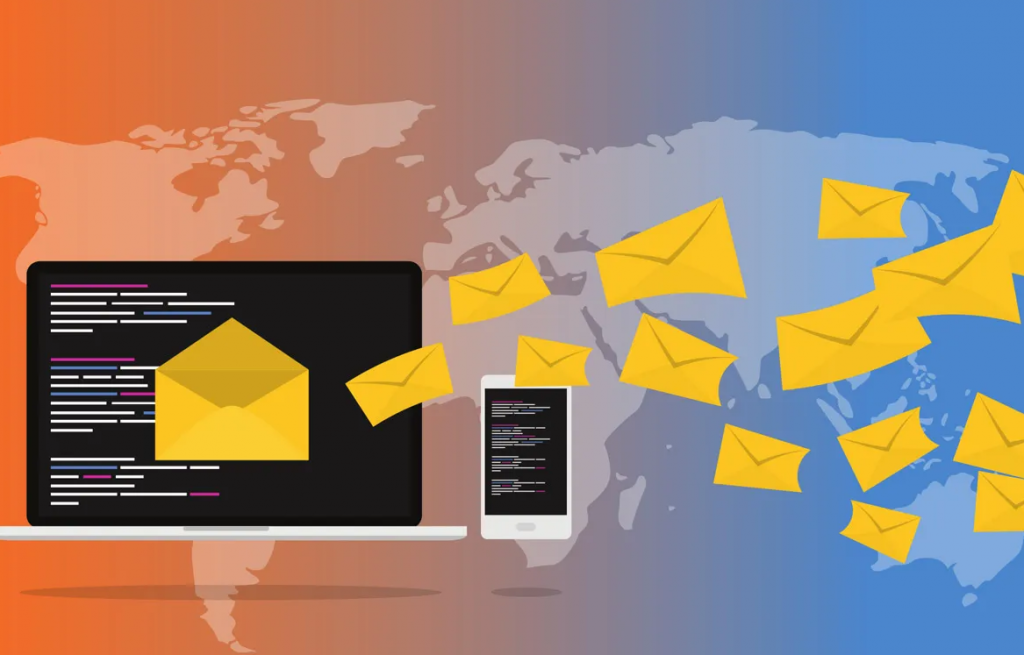 Correspondence Management Meets Business Needs
Reduce the number of stages that correspondences/documents must pass through on their way to their final destination.
Saving time and effort by allowing users to track the status of correspondences/documents in terms of knowing where they are in the department(s), who is accountable for taking action against them, delays, bottlenecks, and so on…
Only the concerned department will be able to see the correspondence/documents, ensuring security and secrecy.
Obtaining electronic images of correspondences/documents generated by the system, as well as any other paper correspondences/documents sent to various divisions of the company, either internally or from a third party.
The Importance of Correspondence Management
Correspondence management is a critical business activity for businesses of all sizes. Whatever your profession, from banking and insurance to healthcare, retail, travel, and government, engaging with clients or constituents via correspondence is a must.
Despite this critical need, many businesses have yet to fully exploit modern software capabilities to automate substantial portions of their communication processes, saving money on document assembly and delivery while also allowing for content reuse and customisation.
Along with saving money, today's correspondence management software options provide for more verifiable gains.
In a down economy, squeezing pennies out of processes and removing system redundancy can have an immediate impact on the bottom line.
Better, Faster, Cheaper
Increased automation, better content management, and vendor or data center technology consolidation are all advantages that organizations investing in better correspondence management might expect.
By examining one or more key measures and the value to the organization of increasing those metrics over time, organizations can estimate the scale, timing, and duration of these benefits.
Observance of regulations

Greater management of client interactions to meet regulatory requirements benefits industries like insurance and financial services, particularly because of the flexibility to quickly address new regulations and offer an audit trail.
The correspondence management system simplifies format conformance, provides workflow management for multiple approvals, and has business process management (BPM) features for additional business rules to fulfill regulatory requirements.
Cost-cutting

Cost savings from correspondence management begin with the low-hanging fruit, such as lowering paper usage and printing and distribution costs.
Correspondence management helps reduce the number of mailings required by better synchronizing statement distribution with offers and other timely, relevant communications, as well as increasing electronic delivery, by integrating with customer or staff databases. Consolidating legacy mainframe systems, data centers, and vendors also saves money in the long run.
Enhanced Content Productivity

The time spent updating correspondence templates was dramatically reduced, frequently from weeks to days to hours, according to the organizations.
Today's solutions give business users the ability to handle template generation and updates, which is praised by both IT and the business. The ability to combine templates and maintain consistency in correspondence design across channels also helps to streamline the content management process.