The modern mailroom starts here.
Did you realize that the great majority of crucial business documents are still processed by hand? What does that mean in terms of your company? If your company still deals with a large volume of printed documents on a regular basis, our mailroom services may be beneficial.
You can streamline your document management procedures, save expenses, and improve overall operational efficiency by automating the intake, verification, and digital conversion of your organization's vital information.
Our team has developed mailroom solutions for a variety of companies in a variety of industries, ranging from manufacturing to healthcare, government agencies to private businesses. We modernized their mailrooms in each case by leveraging today's most advanced document management systems, and we can do the same for your company.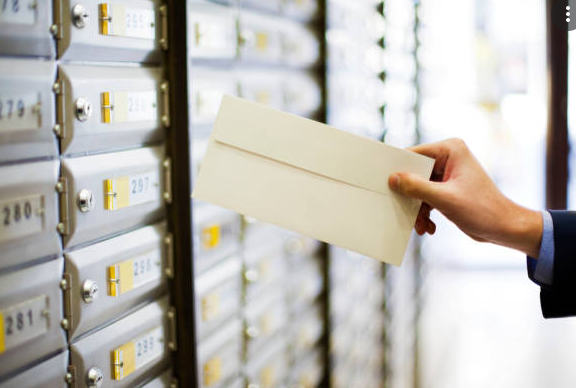 Why Should Your Mailroom Be Automated?
Our mailroom services may be the right choice for your company if you need to process incoming papers such as applications, annual registrations, survey cards, license renewals, or other forms of information. Not only can we eliminate the need for manual processes, but we can also ensure that documents are processed quickly and accurately.
Receiving paperwork, imaging and entering data, processing and compiling checks or fees, and enabling safe storage and transmission of information are all part of our mailroom services.
Incoming documents can be received through email or regular mail. Every item is organized and ready to be scanned.
Digital Conversion — Documents are scanned electronically for high-speed processing.
Advanced optical character recognition (OCR) software indexes digital documents and extracts the information needed for processing.
All digital documents can be stored and preserved for document retention when the conversion procedure is completed.
Lockbox / Remittance Processing
Wish you could streamline your receivables process while also speeding up access to incoming payments and lowering your payment processing costs? It's doable with KeyMark's Remittance Processing.
This is how it goes. All of your company's incoming checks are directed to the lockbox you've selected. Our processing team will sort the checks as needed and run them through high-speed scanners as they arrive. The payment information is taken from each check when it is scanned, and the data is collated, together with photos of the check, and sent to you electronically for easy integration into your accounting system. Your financial institution will verify your identity once it has been validated.