Financing Software: Correspondence Management System
In this case study, we'll look at how a financial services management organization automated the printing portion of their Correspondence Management System to boost productivity and lower expenses involved with printing and distributing printed communications to customers.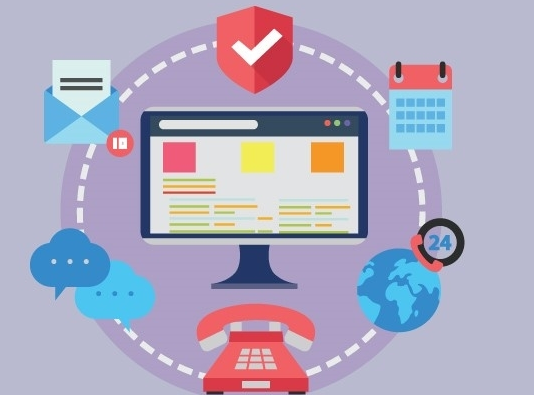 Company – This company is one of the world's largest financial services providers for corporations, institutions, and affluent individuals. This Case Study focuses on a division of the corporation that provides fund management services to banks and financial institutions throughout the United Kingdom.
Business Challenge – The company's Correspondence Management System (CMS) necessitates the printing of a variety of letters on a variety of letterhead stationery styles. Each bank for whom they provide fund management services uses various letterhead paper and has varied business standards when it comes to additional pages of standard and/or variable information that must be bundled with the letters that are produced (this can be different by type of letter being printed within a single bank also).
To print their letter, the CMS user would load the proper number of pages of letterhead and continuation sheets into a nearby printer, then print the document from within the CMS to the printer of their choice. They're expecting that when they print, they'll be able to:
In the meantime, no one else submits any mail to that printer.
They've inserted enough of the necessary sheets of paper for the document being printed, guaranteeing that the process is finished and the letter can be mailed to the end customer.
This method is extremely labor-intensive and time-consuming, resulting in low productivity among CMS system users and a high risk of error.
The main technological challenge is that the Windows Spooling system has no built-in functionality to discern if a specific form is loaded in a printer tray, and if so, which tray it is, and to retain print jobs and only release them when the relevant form is placed in the printer. Another issue was the staff's low productivity when using the CMS because they had to individually and manually control their printed output to guarantee it was correct before it was shipped to the end client.
Technical Solution – Relocating the CMS printers to a central place was the first step in establishing a solution to their problem. Then they tasked a group of operators in the central printing department with removing the letters from the printers and ensuring that any other pre-printed documents or literature required is bundled with the letter before it is mailed. In addition, the central printing department is now in charge of managing the supply of letterhead paper and mounting it in the appropriate printers as needed.